Our Company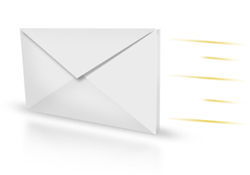 Lancaster Home Inspections Inc. was founded by Chris Willig with the goal of providing clients with comprehensive and professional home inspections in an educational setting. Having a home inspection performed by Lancaster Home Inspections gives you the opportunity to be well-informed about all aspects of home ownership. Our inspectors are committed to providing a clear, concise explanation of the present condition of the home along with a professional grade report documenting the findings. Our inspectors will take the time to address your concerns, offer preventative maintenance tips and share their expertise.
Lancaster Home Inspections, Inc. is committed to friendly and efficient customer service and will handle all your home inspection requirements.

Owner & Inspector:

Chris Willig, owner of Lancaster Home Inspections, was born in Lancaster. After graduating from Lancaster Catholic High School, he obtained a degree in Physics from Millersville University. Chris worked as an independent contractor in various construction trades. He went on to found Willig Construction, a full service residential building and remodeling company. Following ten successful years in the construction profession, he chose to enter the home inspection business. Chris believes a building and remodeling background is essential to providing quality service. Insight gained through hands-on experience in the building trades has proven to be invaluable when performing home inspections.

Experience and a belief in a high level of quality service helped Chris recognize the need for creating Lancaster Home Inspections, Inc. As the need for more comprehensive home inspections became apparent, realtors and buyers turned to Chris for his commitment to detail and professionalism. Chris has performed over 5000 home inspections and takes pride in evaluating each home as if it were his own. Chris enjoys sharing details with buyers regarding the upkeep and maintenance of their new investment.


ASHI Certified • DEP Certified for Radon Testing • Expert Witness Testimony
New Construction Consultation
Certified to perform Termite Inspections